Periodisk fasta och Trans-Resveratrol del 2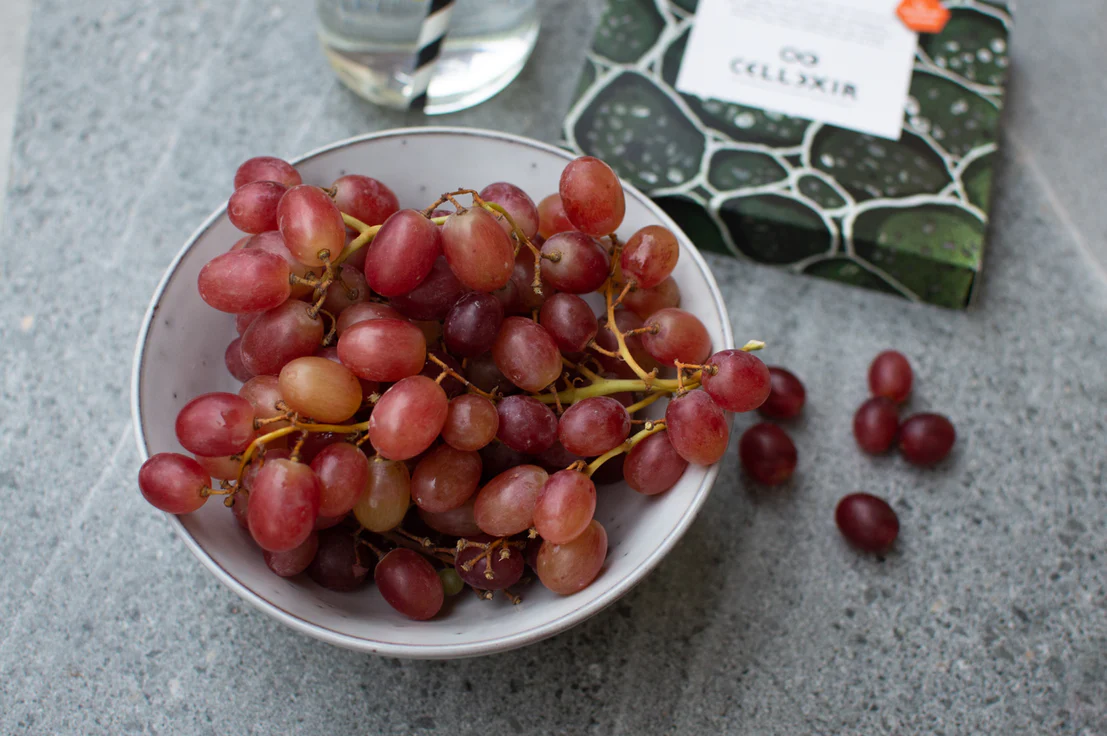 En ny studie tittade på effekterna av resveratrol hos överviktiga människor och fann stora fördelaktiga effekter. Dr Gitterle gästar oss och gör ett andra inlägg om ämnet fasta och trans- Resveratrol. En av ingredienserna i Cellexir One. Läs mer nedanför bilden. Läs också Gitterles första inlägg: Periodisk fasta del 1 | Intermittent Fasting.
Trans-Resveratrol and Intermittent Fasting
One of the most exciting health supplements today is Resveratrol, a  compound thought to be the basis for many of the beneficial effects of red wine. Trans-resveratrol is the most natural, desirable form of the compound as a dietary supplement, and most ongoing research is focused on this form of the compound.
The discovery in 2004 that Trans-Resveratrol could mimic the effects of fasting on human cells caused a tremendous stir, because it was the first and only compound capable of delivering these beneficial cellular effects without fasting. Since then, research has uncovered many remarkable, beneficial effects of Resveratrol, including reductions in inflammation, improvements in insulin sensitivity, beneficial effects on cholesterol metabolism, improvements in blood pressure, and improvements in memory, and blood flow to the brain.
Du vet att du kan köpa en årsförbrukning med 20% rabatt va? Klicka HÄR
A recent study looked at the effects of resveratrol in obese humans, and found wide ranging beneficial effects, including reduction in fat accumulation in the liver, improvements in mitochondrial activity favoring metabolism of fat, a reduction  in markers of inflammation, and overall adaptations which mimicked fasting and endurance training.1 Can a pill really induce effects similar to fasting, or long-distance running or cycling? If we look at the research, the answer seems to be a resounding "yes." This is certainly an exciting compound, and its role as a dietary supplement seems destined to increase over time.
The Cellexir team are following this research keenly, and in the meantime, we are taking advantage of this powerful dietary supplement to enhance our own performance, and harness the metabolic improvements, improvements in energy metabolism. blood pressure optimization, and regulation of inflammation, among many others.
Läs mer om Trans-Resveratrol i vårt blogginlägg.
References
Timmers S, Konings E, Bilet L, et al. Calorie restriction-like effects of 30 days of resveratrol supplementation on energy metabolism and metabolic profile in obese humans. Cell Metab. 2011;14(5):612–622. doi:10.1016/j.cmet.2011.10.002