Kale salad with pomegranate and fennel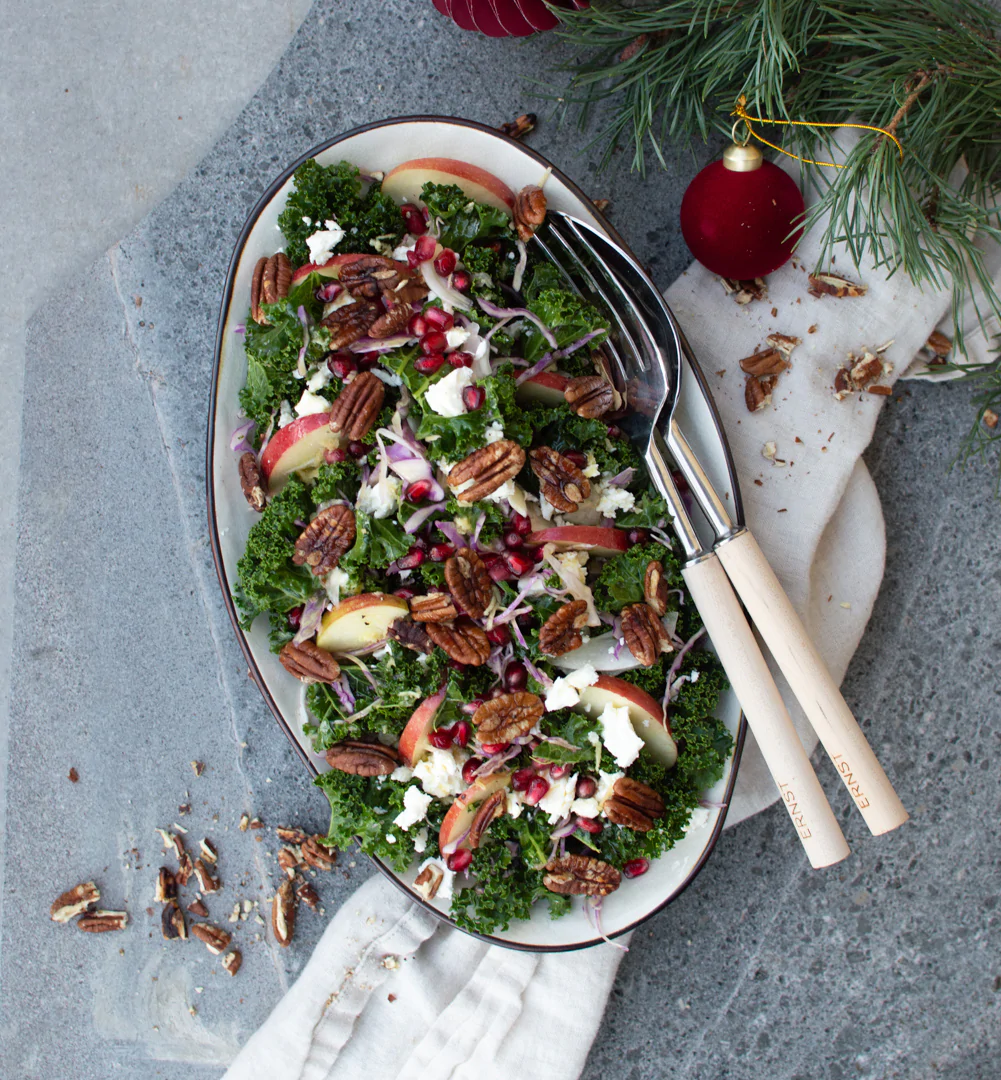 Wow, how good and fresh this salad turned out! This orange-lemon vinaigrette is highly recommended too! 😀 Very good! Also check out my other recipes suitable for winter and Christmas:
Saffron tops with chocolate
– Golden milk
– Saffron Porridge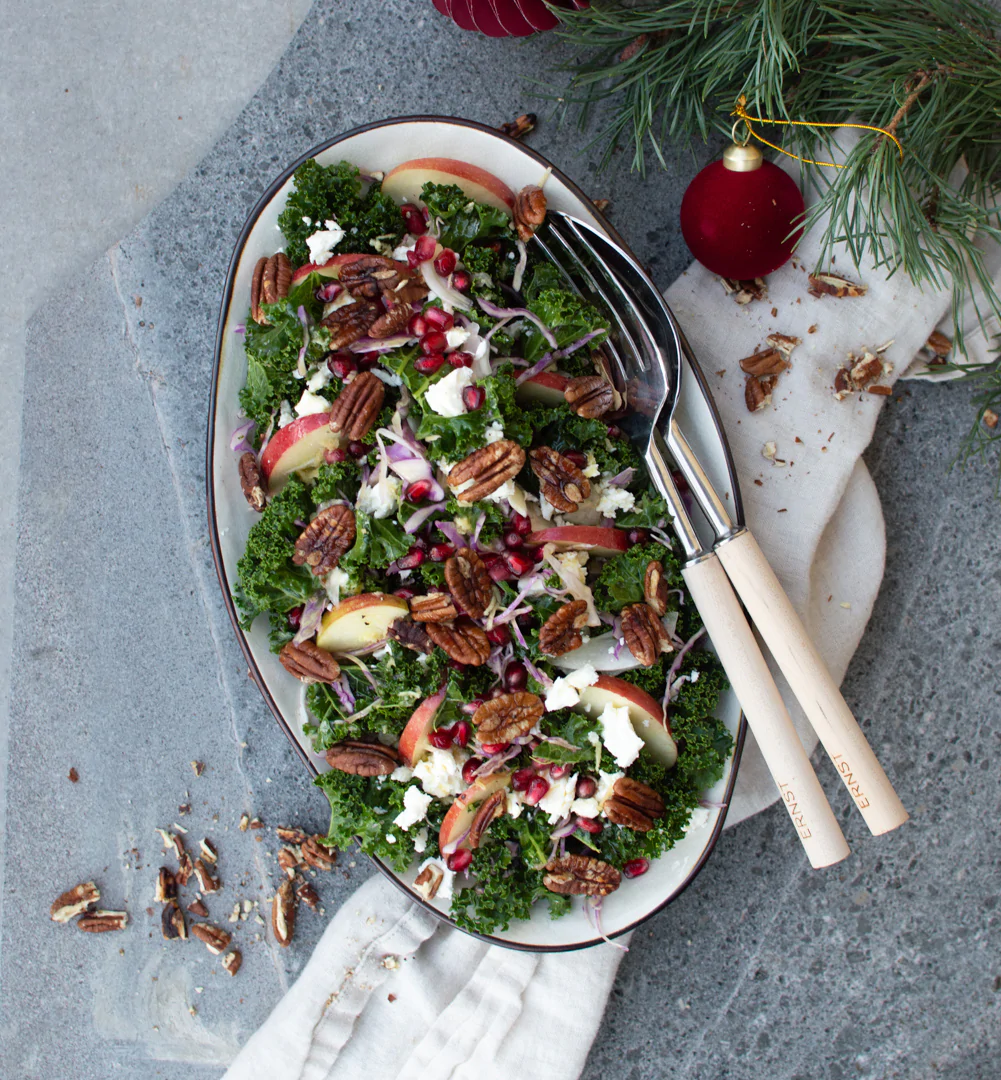 Ingredienser 
Vinägrett
1 dl citron och apelsinsaft
3 dl olivolja
2 msk färsk ingefära
1,5 tsk dijonsenap
1 liten vitlöksklyfta
1 krm salt
1 krm svartpeppar
Sallad
ca 250 g grönkål
ca 200 g rödkål
0,5 fänkål
1 pkt fetaost
1 rött äpple
0,5 – 1 granatäpple
ca 2,5 dl pekannötter
Gör såhär
Vinägrett
If you only want dressing for this salad, halve the recipe because there will be some left over.
1. Squeeze lemon and orange in a juicer. It is about 0.5 lemon and 0.5 orange.
2. Remove the skin from the ginger and grate on a fine grater. Whisk together the juice with the ginger, pressed garlic, salt and black pepper.
3. Pour in the oil carefully while whisking so that the liquid and oil come together and do not separate.
4. Take as much dressing as you want for the salad and store the rest in a glass bottle or jar. Best if it can be kept cool but not in the fridge, I noticed mine split and solidified in the fridge so had to put it back on the counter.
Salad
1. Cut the kale into smaller pieces. Slice the red cabbage in the food processor or with a mandolin. Also cut the fennel with a mandolin or with a cheese grater to get thin nice slices.
2. Mix together in a bowl.
3. Dry roast the pecans in the frying pan.
4. Take out the pomegranate seeds, I find it easiest to cut a waist around the whole fruit, just so you cut through the skin not right through. Then you break it open and split it in two with your hands. Put it in a bowl of water and scoop out the seeds by turning the meat inside out, the white floats to the surface and the seeds to the bottom.
5. Mix in as much vinaigrette as you want and stir. Place the salad on a plate and top with feta cheese, pecans, pomegranate and sliced ​​apple.
6. Serve!
BUY CELL ELIXIR